Army
Army
Art of War in Business
The War for the Global Market
The war is a global business during this century and also in the past. There is a complete market of war products in sale, there are buyers, sellers, resellers and people making money.

Current technologies can create modern and effective weapons being used in airplanes, ships, satellites, lasers, controlled nukes, and gadgets for soldiers.

Current guns and bombs are being controlled remotelly and they proved to be more destructive in the latest armed conflicts in Serbia, Kuwait, Iraq, Libano and other countries.
US Army is the leader in the world technology business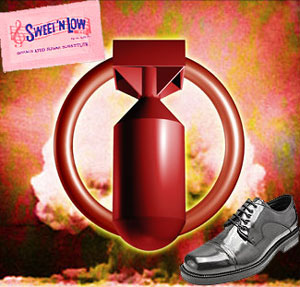 The 2004 World Wide Military Expenditures
, shows that US is the world leader in expenses, with an official militar budget of $466 billion for 2004, while the money spent by all the rest of the countries in the world is about $500 billion.
In this militar top 10, the second place is for China with $65 billion, followed by Russia with 50 billion, France with 46.5 billion and Japan with 44.7 billion.
In June of the 2006 the US government contracted two laboratories to create a more efficient atomic bomb to renew de 6.000 old nuclear nukes and design US first new nuclear bomb in two decades.
The program to build the new bomb, is known as the "reliable replacement warhead" and was approved by the US Congress in 2005, and got approved $25 million during this fiscal year.
U.S. has spent an estimated $6 million per warhead since World War II, said Stephen I. Schwartz, author of "Atomic Audit," a history of strategic weapons costs. Based on that, replacing all of the nation's 6,000 nuclear weapons could cost about $36 billion.
The National Nuclear Security Administration will supervise the results from Scientists at Los Alamos National Laboratory in New Mexico and Lawrence Livermore National Laboratory in the Bay Area.
Veterans of nuclear arms development are strongly opposed, contending that building new weapons could trigger another arms race with Russia and China, as well as undermine arguments to stop nuclear developments in Iran, North Korea and elsewhere. They said that the new bomb it would require new nuclear tests.
US Army lareade made some intercontinental tests at the end of june 2006
Costa Rica has NO ARMY
In the other hand there also a small visionary country called Costa Rica where there is NO ARMY since 1949. The military was abolished by the constitution in 1949, for vigilance and the preservation of public order, there are the necessary police forces.

Did you know ?
Costa Rica has no military.
Costa Rica is the oldest democracy in Latin America.
Costa Rica has a literacy rate of 97%, the highest in Latin America.
Costa Rica has devoted 25% of its land to National Parks and protected lands, ensuring the turism business, water and natural resources.
Costa Rica has the second-highest life expectancy in the hemisphere
Instead of spending money on arms we spend it on education. We have an army of teachers in Costa Rica," is a popular saying.
School is free and compulsory through high school (12th grade), and public universities are excellent and inexpensive.
Costa Rica has enjoyed a socialized medical system for over 50 years, providing quality care without charge.
Since 50 years a democracy without a standing army and declared as politically neutral, economically developed, Costa Rica offers some of the highest standard of living in the world.
Military Business and Products Links